Home
office2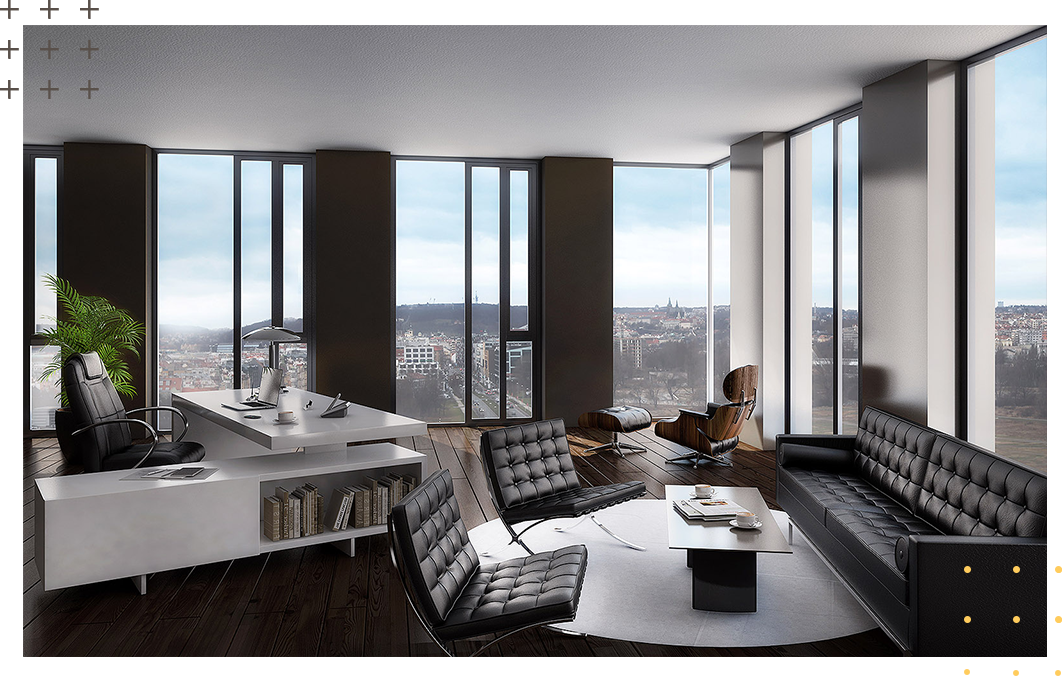 Standard:
Home
office2
Comfort for all employees is standard. Just take a breath of fresh air and enjoy work!
Fresh air in an office building? In Rustonka, that is not a problem – openable windows in every office! And a freely accessible roof terrace with a view of the river.

The cafeteria and restaurant right in the building are also enticing.
Sometimes it is necessary to concentrate and not be disturbed by anyone or anything. Not even the rays of the sun, which are not a problem thanks to outdoor blinds.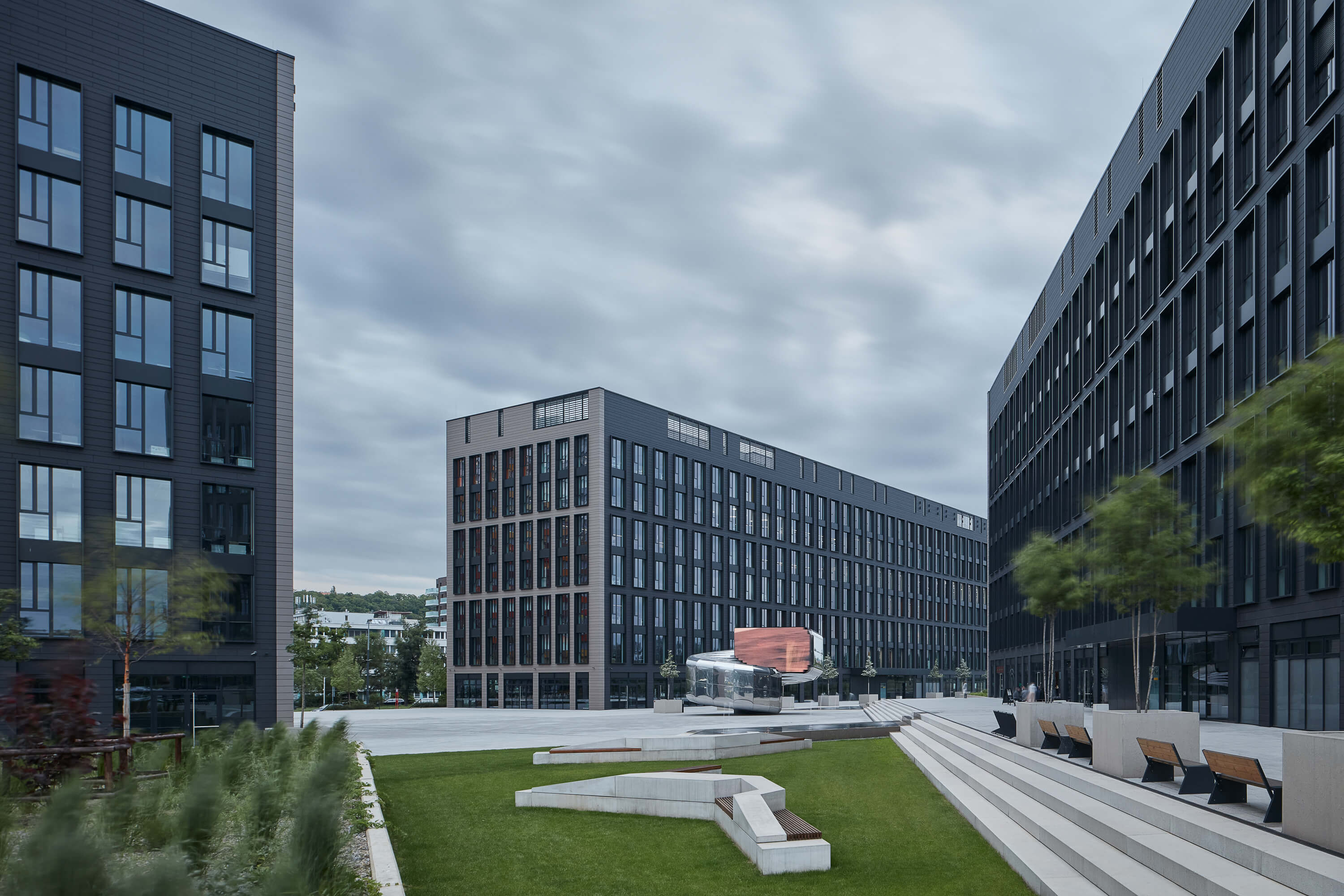 When
you get a taste…
Eating, drinking and shopping in peace and quiet is not a problem at Rustonka.
The outstanding offer of restaurants and grocery shops will satisfy every discerning palate.
Drugstores, newsstands and time-saving services such as dry cleaners await customers in the vicinity of the building from early morning until late in the evening.
And take a seat on the square after a hard day and enjoy a well-deserved coffee or drink…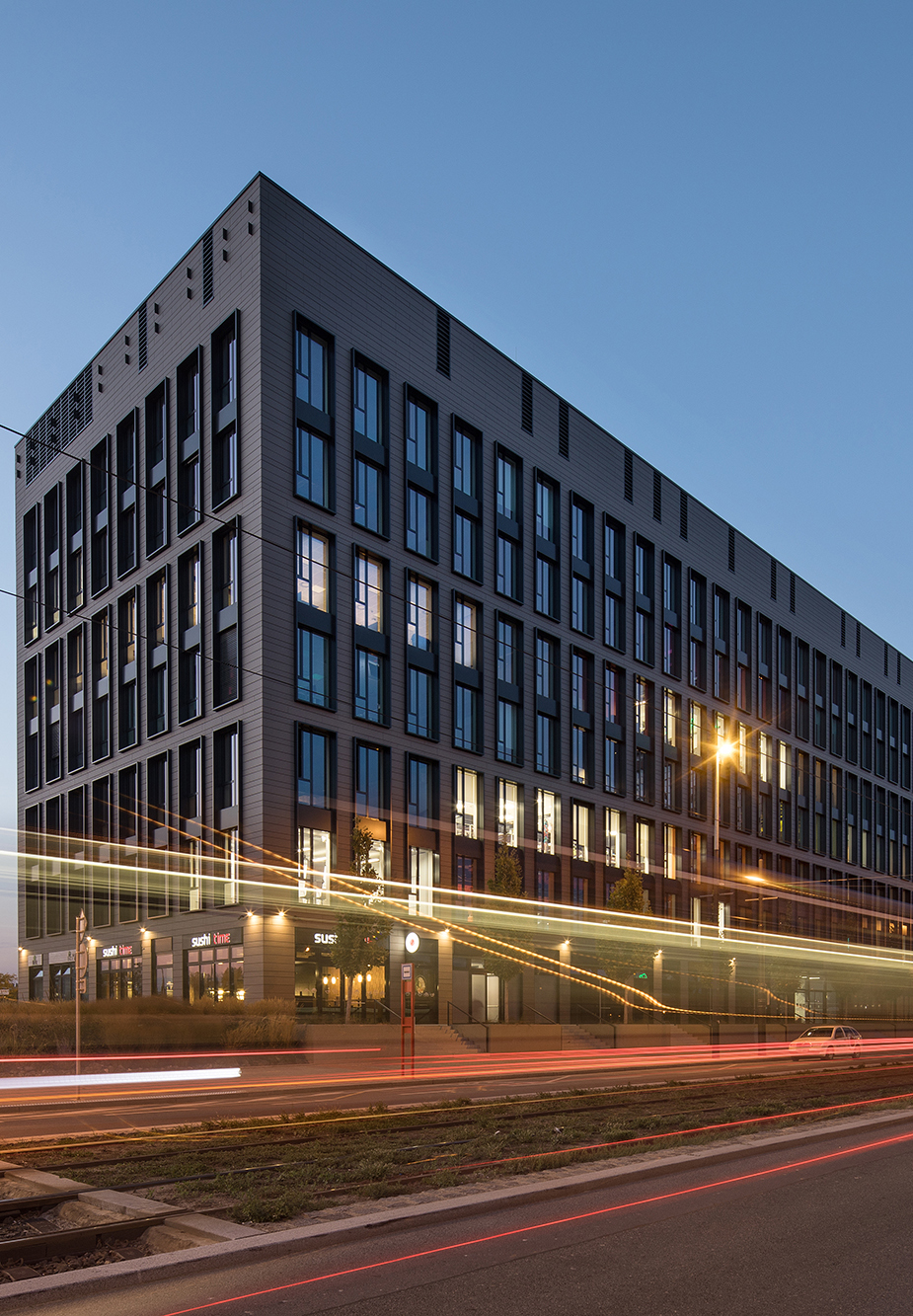 When
you need…
Progressive, new-generation services are available to everyone who spends their worktime at Rustonka.
The Spaceflow application makes it possible to handle a broad spectrum of requests and needs of individual tenants.
For example, parking, one of Prague's biggest pains, is handled at Rustonka by the innovative Mr. Parkit system offering the possibility of shared parking.
Wi-Fi is a matter of course on all roof terraces and public spaces in front of the buildings.