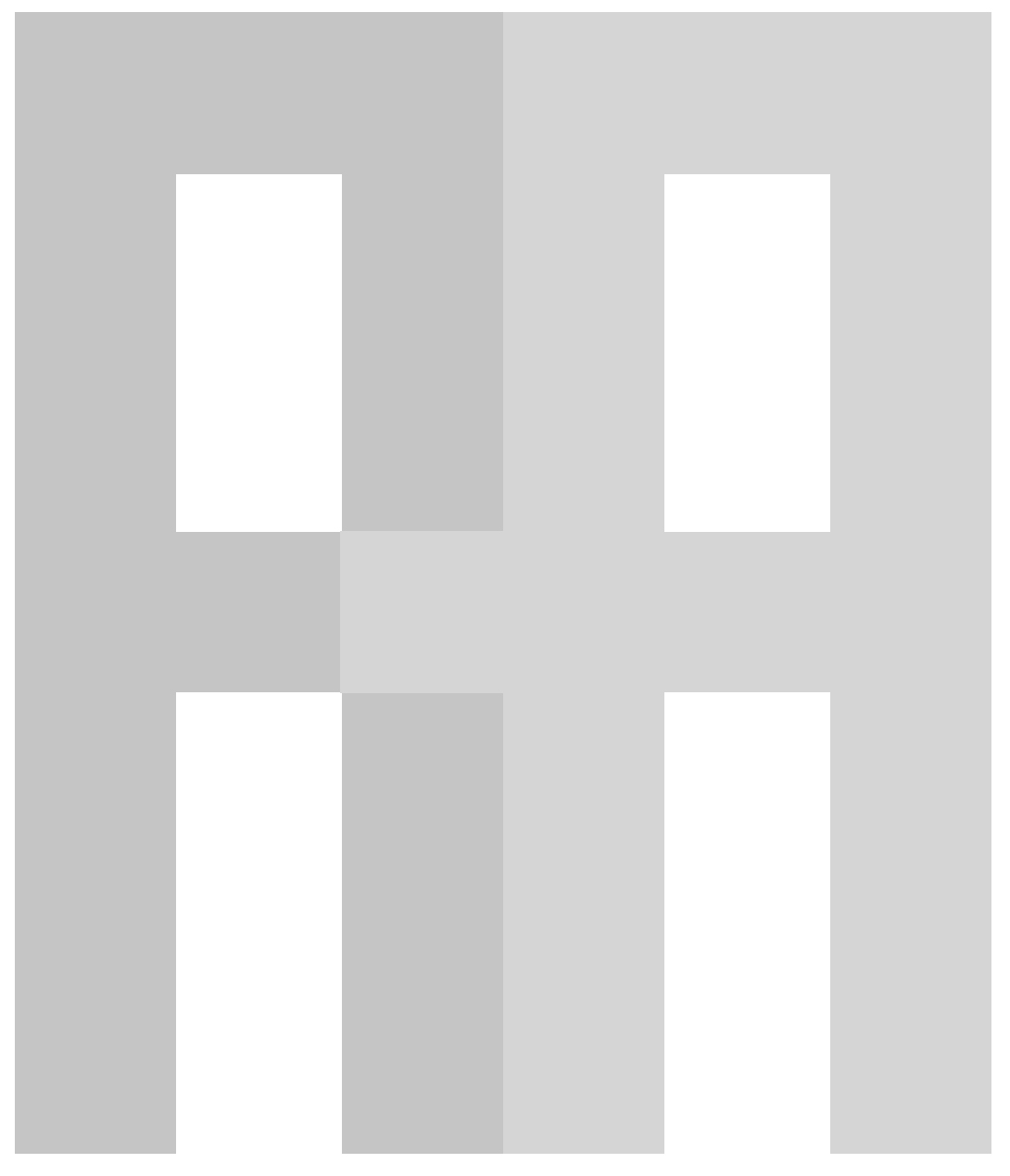 Built
for you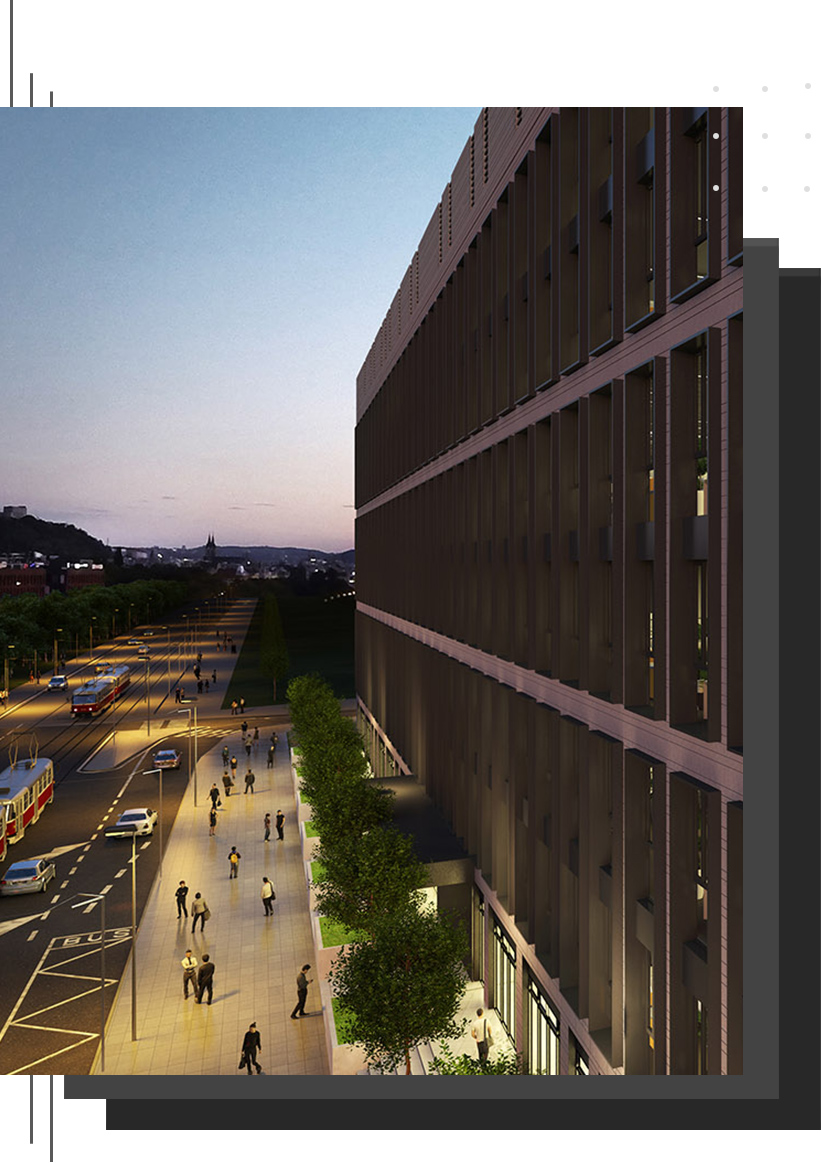 Ideal means

efficient and helpful
Functionality and modernity on one hand, aesthetics and tradition on the other hand. How can all of this be effectively combined so that the result is a place where people will enjoy working?
The foundation is an attractive neighbourhood, which Karlín indisputably is. Buildings featuring efficient and interesting design with maximally flexible interiors are arising here. Everyone can thus adapt the space to their own business. All standards of the building are focused on comfort at a highly competitive level.
Unique architecture inspired by the location's industrial history
Outstanding functionality in terms of comfort and aesthetics
Ecological and energy efficiency/li>
LEED Gold certification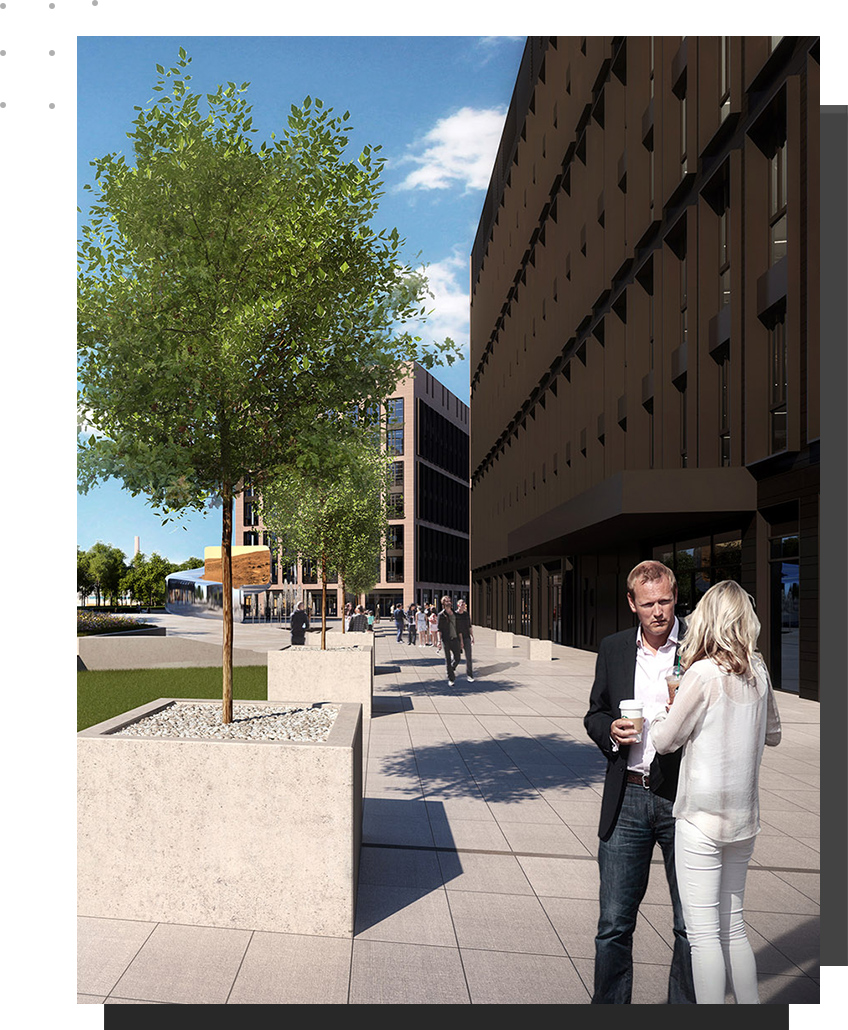 Comfort

at the top of the list
Rustonka is an ideal address for everyone who wants to keep their finger on the pulse of the day while enjoying maximum comfort. It is remarkably accessible and, of course, barrier-free. The interior contains every comfort necessary for work, as well as relaxation zones for drawing new energy. The buildings comprise a new, pleasant square suitable for having get-togethers.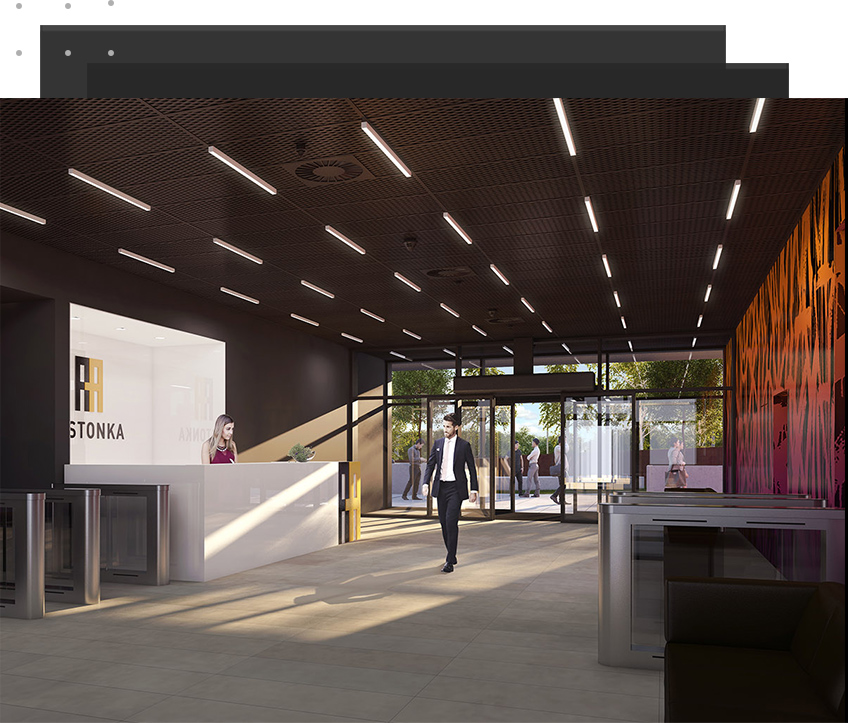 The Rustonka

Community
The building administrator communicates with everyone inside by means of the Spaceflow application.
Everyone is informed of all events, news and operational improvements not only in the entire building, but also in the nearby surroundings.
Everyone can actively access the application, share car-pooling possibilities, take a joint bicycle ride or have a run or work out together instead of lunch.